In this future, our society does not have any food to grow or cattle to raise while they only consume lab grown foods to survive; and this is the reason why the International Association of Endangered Chefs and Restauranteurs chose to let customers experience how foods used to taste and smell like years ago.
These entrepreneurs create smart machines with the newest technologies that recreate old gastronomic experiences while also providing stories from farmers' struggles growing foods.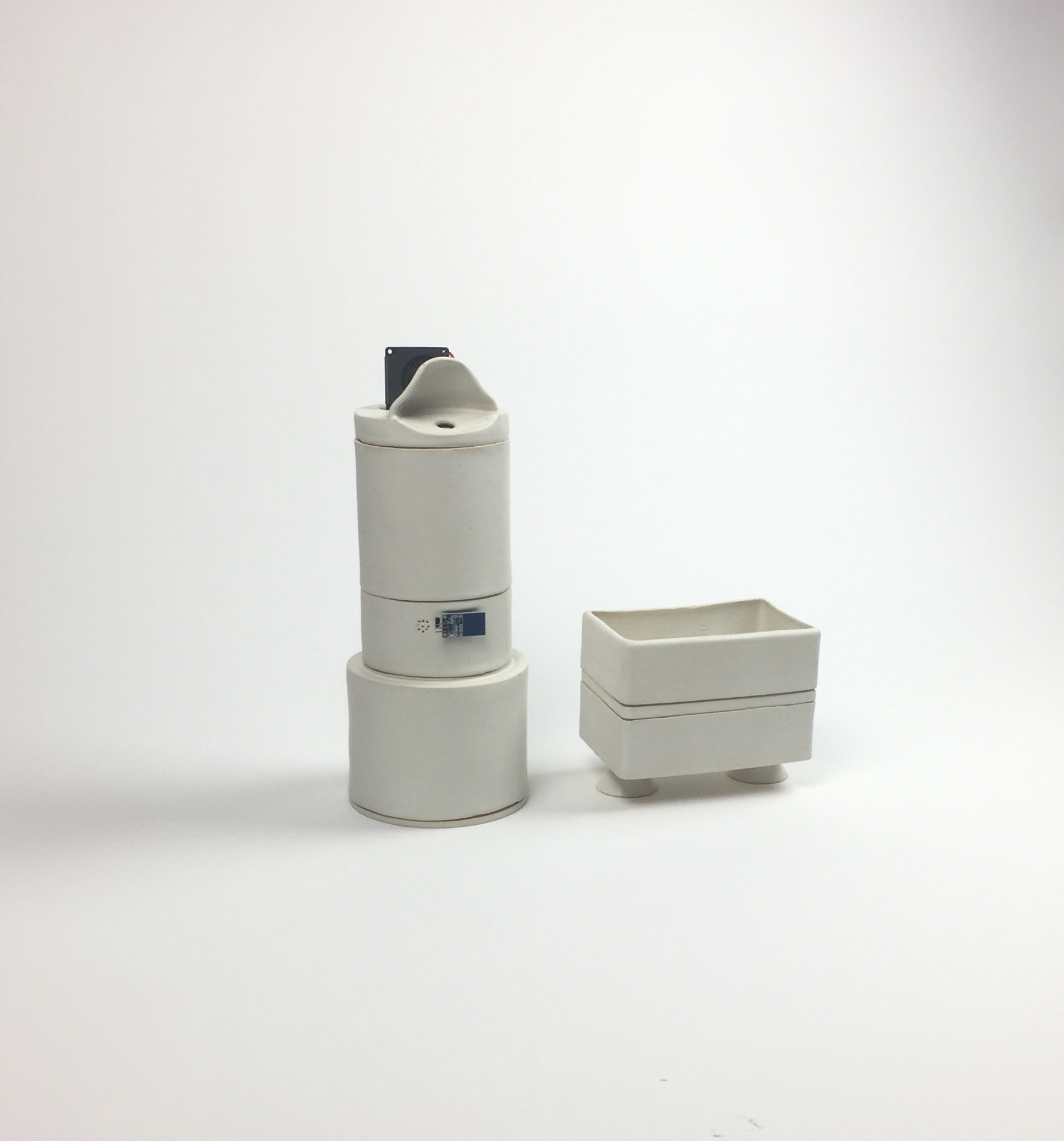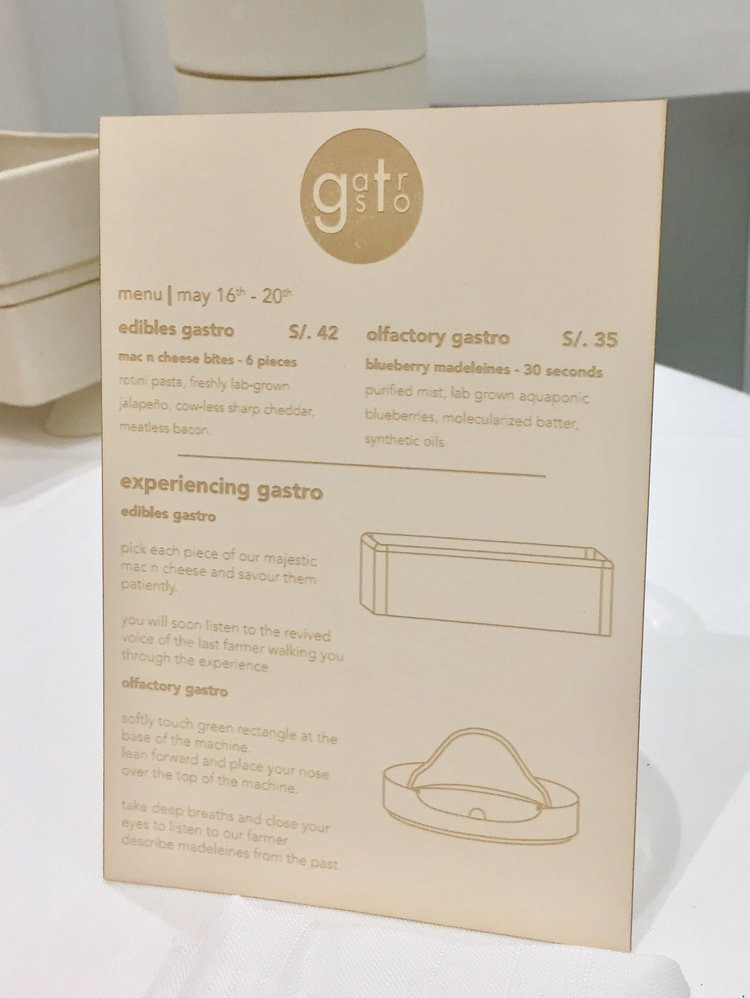 Left: Set of Gastro machines. The olfactory gastro machine and the edibles gastro machine. Right: Gastro prix-fixe menu for May 16th-20th in the year 2100.