Verizon Assistant Digital Personality
Exhibitions/Presentations
The digital personality for the Verizon Assistant project defines the persona and the characteristics of an entity that works as an insider of the company that knows how to best help customers. The goal of the project is to design how the personality shows up, what it sounds like, and what principles it is driven by.
Many of the principles that explore the definition of how AI could show "intelligence" allows us to think about how it would "see" the world through crafting a personality that can be inclusive, trustworthy and accountable among other principles.
*This is a evolving project under a NDA. Please reach out if you have any questions.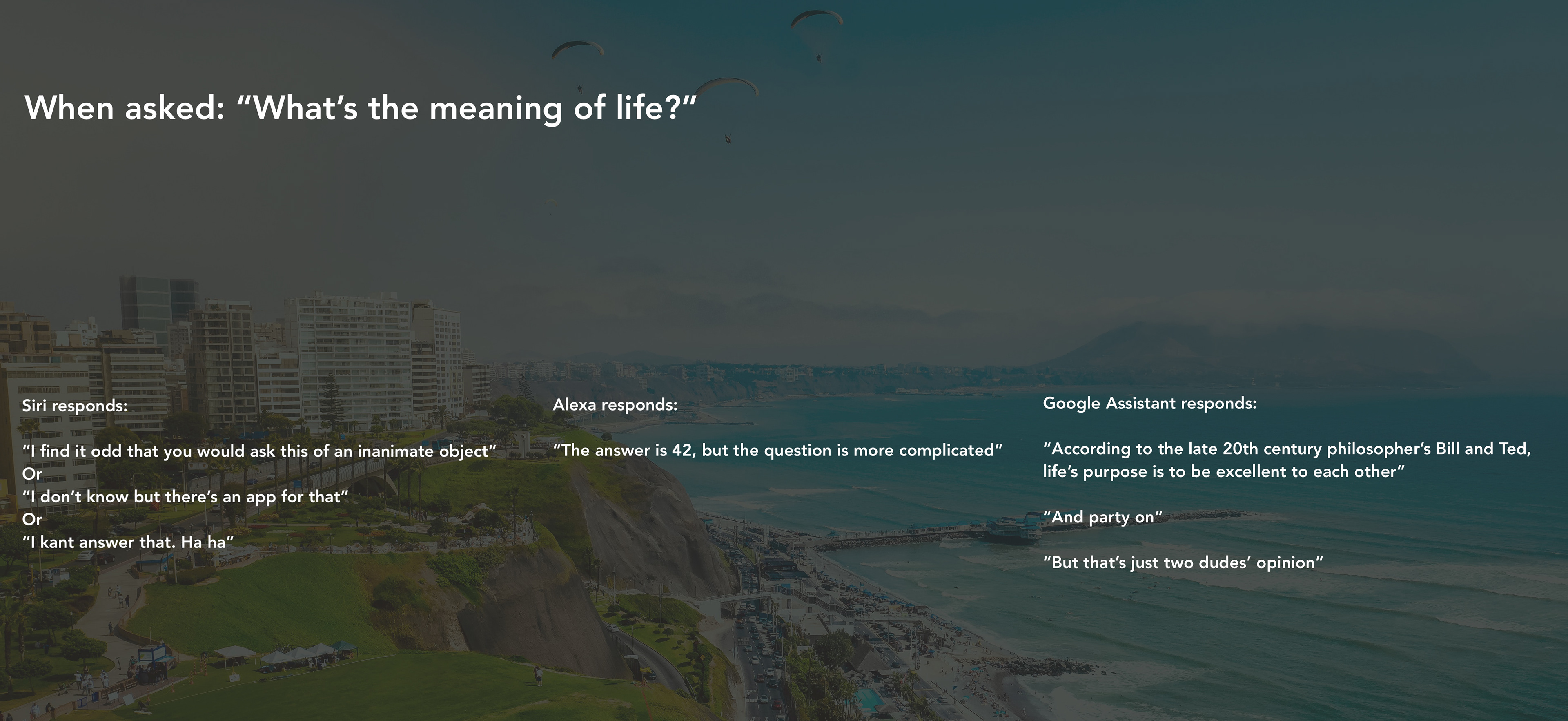 As a Sr. Experience Designer, I worked along the lead designer and the rest of the design team to think through diagrams and mapping of contents and the architecture of a proof of concept - most of the responsibilities of the work included auditing, research, conversational design, interaction design, visual design and ux audio design as well as partnering with a variety of teams like the research team to analyze data and insights to help us consider personality options.
As the project evolves, much of the work relates to guidelines that introduce the usage of the personality within a variety of contexts. These guidelines and the thought process are externalized with colleagues, partners and stakeholders.