Verizon: Multimodal Conversational Design System
Exhibitions/Presentations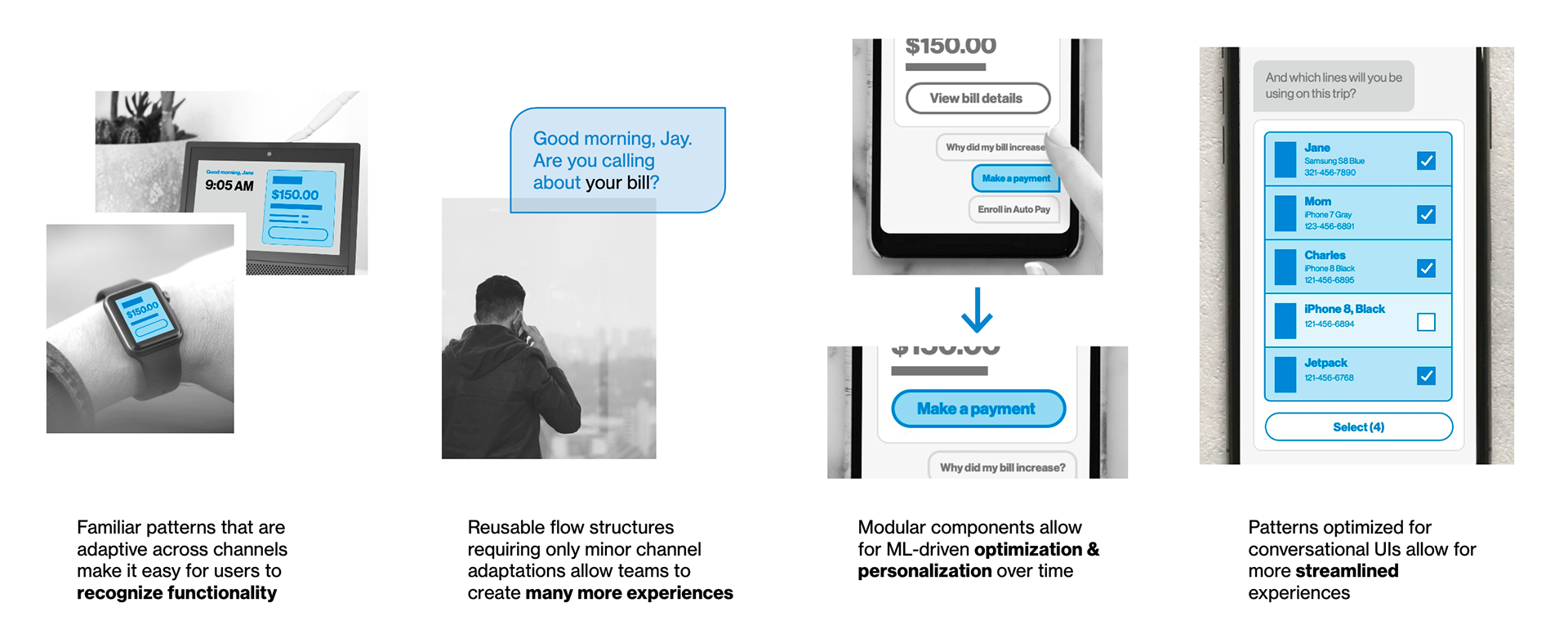 The Multimodal Conversational Design System is a repository of modular, reusable content and UI elements with the goal of being supplemental in the creation of consistent, optimized experiences across conversational channels where the Verizon Assistant exists. The project aims to use the repository and update it with fresh, inviting UI with modern and dynamic interfaces maintaining a consistent aesthetic and design patterns across touchpoints. Also, to provide clear and readable answers to customers - ones that are concise and reflect a consistent tone of voice and behavioral patterns. And finally, make the Verizon Assistant the easiest place to get information with relevant, integrated content and UI elements that allow for easy access to answers through chat.
​​​​​​​
*This is a evolving project under a NDA. Please reach out if you have any questions.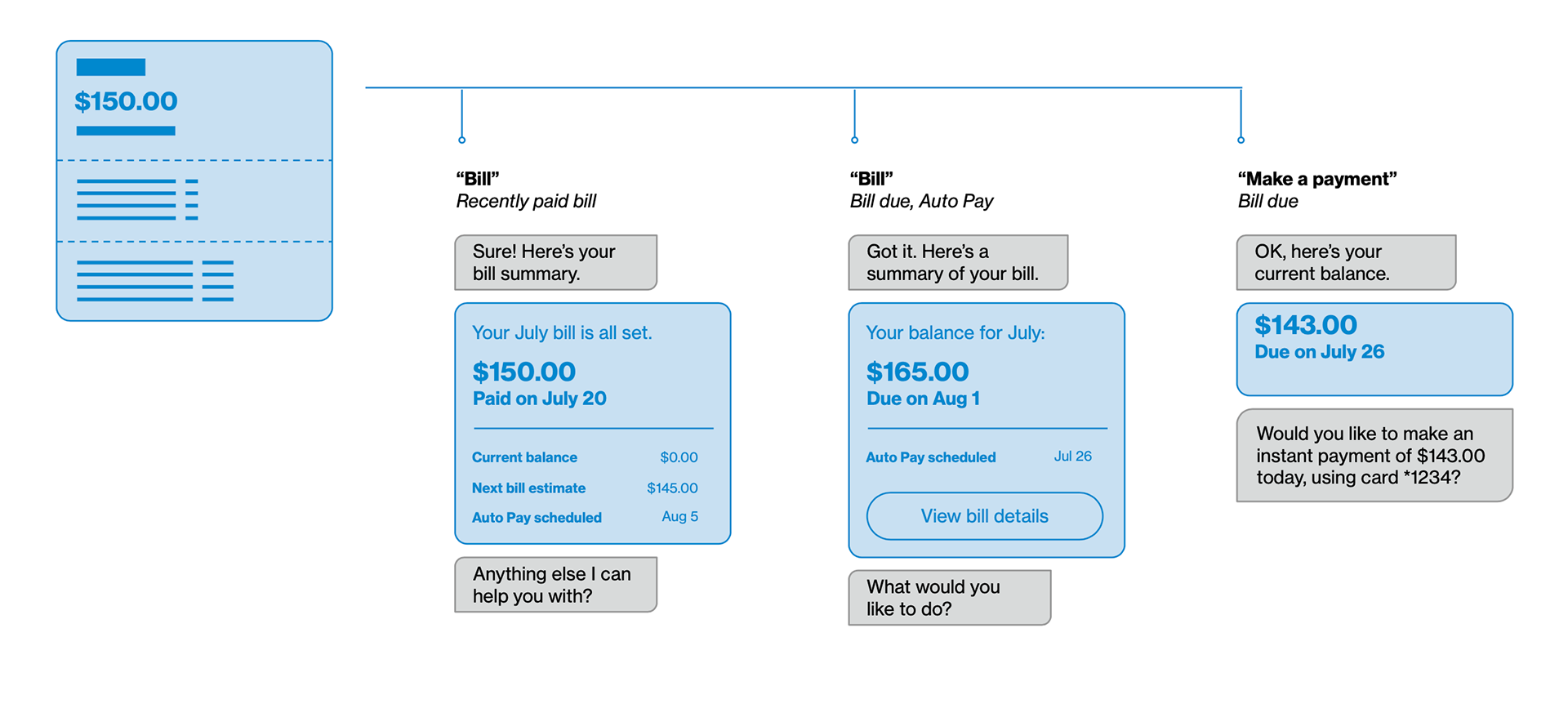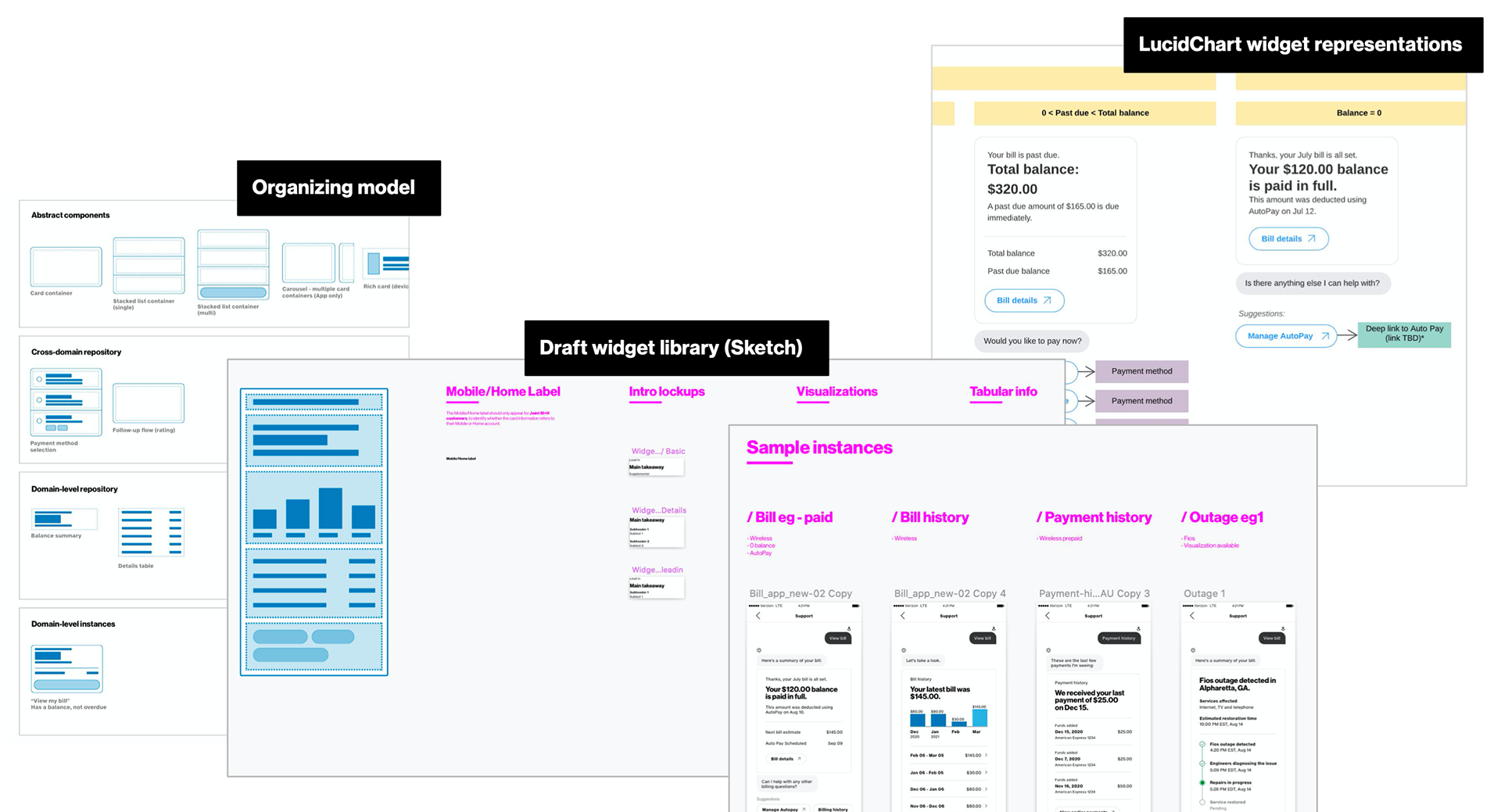 As a designer I worked with the lead designer of this project to research, audit, identify pain points, draw diagrams, mapping contents, identify requirements and architecting a proof of concept among other tasks. 
Some of the work for this project also included researching approaches to design system architecture examples internally from the experience working on the first iteration of the Verizon Design System and externally (best in class design systems and multimodal assistants), to bring back to the team and discuss considerations, recommend structures and processes to build a Conversational Design team. I also started to proactively talk to a variety of development and business teams to learn their work processes and start thinking how to create a way to unify multimodal experiences. I audited 

a variety of conversational interfaces around Verizon and from external sources to identify areas of struggle to communicate information through chat (voice + multi-modal) and led the exploration of design solutions to accessibility issues within the Conversational Design System and presented recommendations to the accessibility team along with rationale while responding follow up questions successfully.
​​​​​​​